Gloucestershire Storage Facilities
Secure & safe facilities for long & short term storage
Our storage services include:
Secure, purpose built containers
Alarmed & locked storage facilities
Long & short term storage available
Full packing service
Warehouse inspections available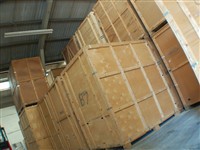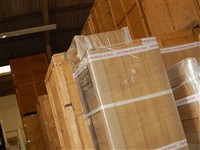 We've been providing a home removals service since 1919, so we know that moving house can be a stressful time and long chains involved can make matters worse. If you find that you can't move into your new home on the same day you move out of your old one, don't worry. Herbert Davis are on hand to help you out.
Our storage service is a very large part of our business which we are highly dedicated to. We have modern warehouse facilities located in central Gloucester, on locked and fully alarmed premises which has the capacity to handle long and short term storage.
All of your items can be wrapped, packed and placed into purpose built storage containers which can be brought to your home to save double handling. If you wish to visit our warehouse in Gloucester, inspections are available by appointment.